Bio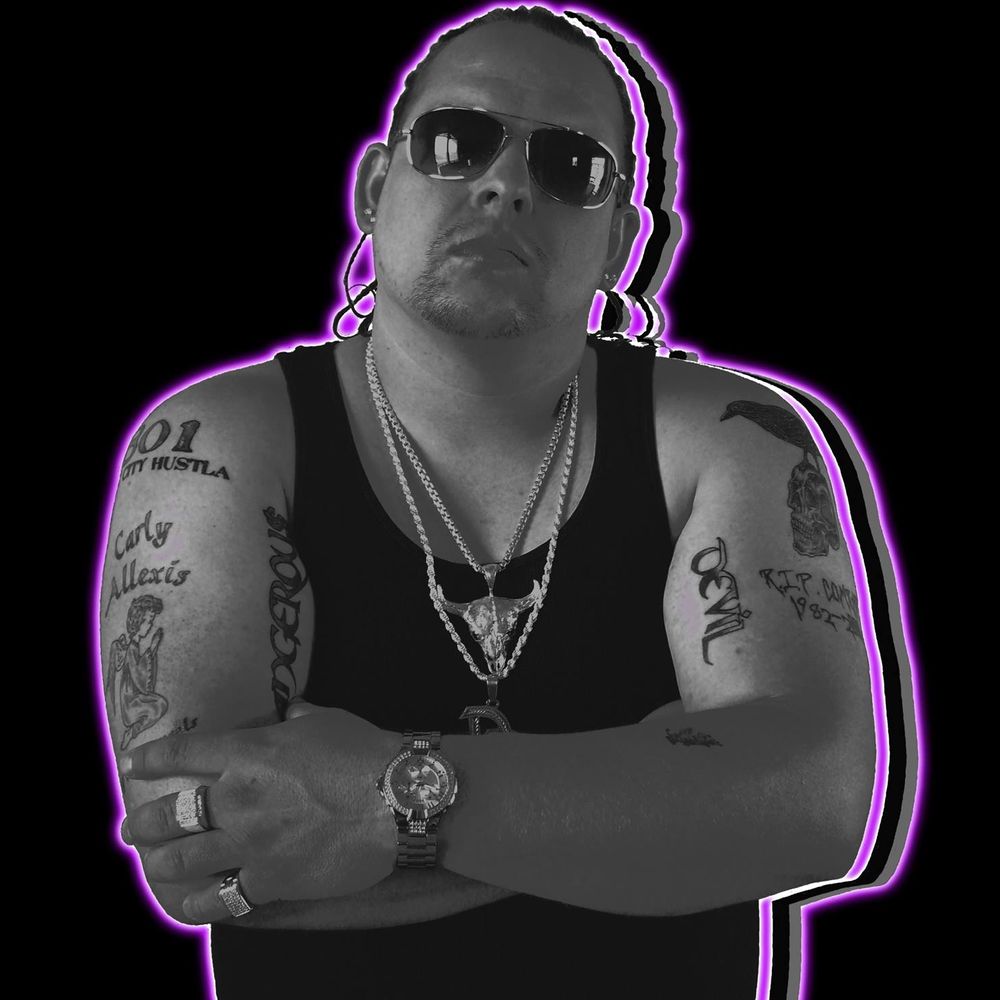 Who is Dangerous Devil???
BORN AND RAISED IN THE 801 (SALT LAKE CITY, UTAH), DANGEROUS DEVIL HAS BEEN INVOLVED WITH HIP HOP SINCE THE AGE OF 6 YEARS OLD, WHEN HE BEGAN NOT ONLY LISTENING TO THE ART ITSELF EMERGING ON URBAN RADIO, HE ALSO WAS INTO "BREAKING", THE ART OF BREAK DANCING, WHERE HE AND OTHER KIDS IN GRADE SCHOOL P.E. CLASS WOULD HAVE BREAK DANCING CONTESTS.
About the age of 11 years old, cds became affordable enough, he got his first cd player and 3 of Public Enemies' albums from a local pawn shop. From there, he was hooked! He began listening to hundreds of different Hip Hop records, including: E.P.M.D., Gangstarr, Grandmaster Melle Mel and the Furious Five, LL Cool J, Heavy D and the Boys, Erik B and Rakim, World Class Wreckin' Cru and many other Hip Hop legends.
But the breakthrough moment came when Dangerous Devil's best friend won tickets from a local radio station to see Arrested Development. He was hooked! And as soon as the pair got home from the concert that Friday, they began to write lyrics and come up with a name for the duo (P.risoner's O.f R.ap or P.O.R.).
After a number of mixtape releases (that all sold out) over the years with his friend, multiple group name changes and a near record deal (with a major label), Devil decided to go solo and change his name to Dangerous Devil in 1996. With more than a dozen project releases under this moniker to his credit (and more than 100,000 physical units distributed independently featuring his music) as well as appearing on projects that have also featured Platinum and Gold selling artists Baby Bash, Jay Tee of N2Deep, Dante Thomas, C-Bo (and dozens of other Hip Hop artists), Dangerous Devil will be back with multiple projects throughout 2023 and beyond. New music will feature numerous hit singles and production by Platinum and Gold Producer Freek van Workum (T.I., Tech N9ne, Kid Ink, Sage The Gemini, 2 Chainz, B.O.B. to name a few ), Legion Beats (Snoop Dogg, E-40, Kendrick Lamar, 2 Chainz & more), Wyshmaster, Welcury Beats and production from multiple other up and coming producers, as well as from Dangerous Devil himself! He also has a ton of new, unreleased music coming out in 2023 and beyond, featuring multiple legends in Hip Hop for his upcoming releases including: Krizz Kaliko, Young Buck (G Unit), Lil Flip, Rittz, Yukmouth (The Luniz), Swifty McVay (D12), Rick Ross, Krazy Bone (Bone Thugs), Gucci Mane and more!!!!
Recently, Dangerous Devil also branched out into acting in major films. Appearing in 4 of the 5 films for the Mythica adventure series as well as Hollywood films like; Killjoy: Psycho Circus, Evil Bong High Five (Executive Producer), Small Town Crime (John Hawkes, Octavia Spencer, Anthony Edwards, Clifton Collins Jr., Robert Forster and more), Don Verdean (Sam Rockwell, Amy Ryan), The Killing Pact (Emily Rose) and numerous other independent film and media projects.
Additionally, Dangerous Devil has written two horror short films that he will also direct and release under Ocean Breeze Media Group's, Super Bird Pictures division.
He also has a new podcast and Youtube show called "The Lunchbox" set to make it's debut soon!
Dangerous Devil is gearing up to make 2023 and beyond the year the world really begins to know who he is as a music artist! So get on board with Utah's Hottest Hip Hop Bo$$!
All of Dangerous Devil's music currently releases through his media imprint Hammer Dawg Music, a division of OCEAN BREEZE MEDIA GROUP. A media imprint in which he founded and is currently the CEO of.