Dangerous Devil: Electronic Press Kit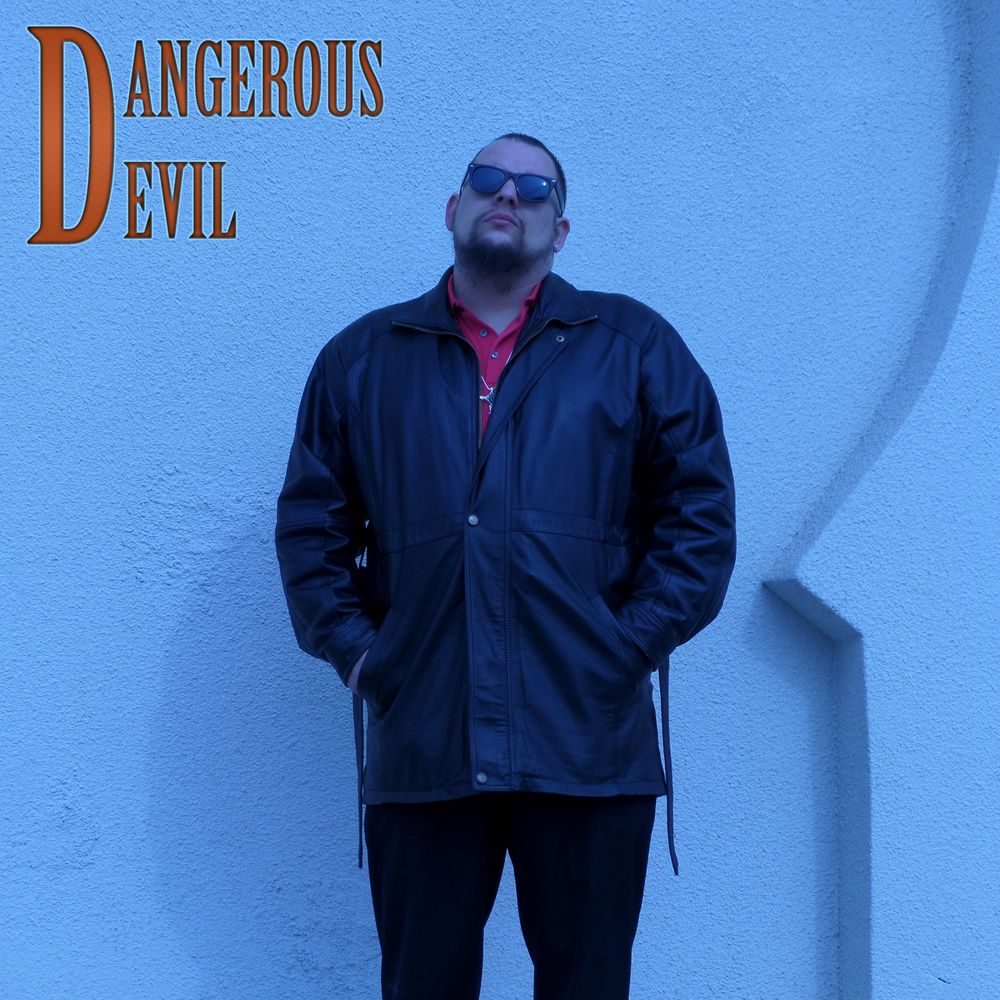 Electronic Press Kit
Dangerous Devil: Utah's Hip Hop Bo$$!
BORN AND RAISED IN SALT LAKE CITY, DANGEROUS DEVIL  HAS BEEN INVOLVED WITH HIP HOP SINCE THE AGE OF 6 YEARS OLD!
His breakthrough moment came when his best friend won tickets from a local radio station to see Arrested Development. The pair got home from the concert that Friday and they began to write lyrics and come up with a name for the duo (P.risoner's O.f R.ap or P.O.R.). 
After a number of mixtape releases (that all sold out) over the years with his friend, multiple group name changes and a near record deal (with a major label), He decided to go solo and change his name to Dangerous Devil  in 1996. With 12 project releases under this moniker to his credit (and more than 100,000 physical units distributed independently that feature his music) as well as appearing on projects that have also featured Platinum and Gold selling artists Baby Bash, Jay Tee of N2Deep, Dante Thomas, C-Bo (and dozens of other Hip Hop artists), Dangerous Devil  is currently working on multiple projects, including (Lionheart) as well as the long promised (Blak Krow). The albums will feature numerous hit singles and production by Platinum and Gold Producer Freek van Workum  (T.I., Tech N9ne, Kid Ink, Sage The Gemini, 2 Chainz, B.O.B. to name a few ), Legion Beats (Snoop Dogg, E-40, Kendrick Lamar, 2 Chainz & more), Welcury Beats and production from multiple other up and coming producers, as well as from Dangerous Devil  himself!
Dangerous Devil  has also branched out into acting in major films. Appearing in 4 of  the 5 films for the Mythica  adventure series as well as Hollywood films like; Killjoy: Psycho Circus, Evil Bong High Five (Executive Producer), Small Town Crime  (John Hawkes, Octavia Spencer, Anthony Edwards, Clifton Collins Jr., Robert Forster and more), Don Verdean (Sam Rockwell, Amy Ryan),  The Killing Pact (Emily Rose)  and numerous other independent film and media projects. 
With the worldwide effects of the virus in 2020 and 2021, Dangerous Devil's plans to tour and release new music in 2021 were pushed back to 2022, in hopes that the environment for concerts, shows and events will return to a somewhat normal pace. As of July 1st, 2022, he has released 3 singles so far for the year. With plans to release up to a dozen more!
Additionally, Dangerous Devil  has written two horror short films that he will also direct and release under Ocean Breeze Media Group's, Super Bird Pictures division.  
He has a new podcast and Youtube show called "The Lunchbox" that made it's debut (end 2021).
Discography:
Duez To The Devil (1995)
The World Is Dangerous (1999)
No Fakin' , No Frontin' (2000)
Area 51: The Playaz Project (2001)
Italian Entertainment Presents: The Roster (2001)
S.O.S. Records Sampler (2001)
Area 51: The Playaz Project 2 (2002)
See No Evilz, Hear No Evilz -SINGLE-(2005)
City Lights -SINGLE-(2018)
What It Takes -SINGLE-(2021)
Hambone -SINGLE-(2022)
Fellow Patriots -Truth Anthem -SINGLE- (2022)
Don't Be Afraid -SINGLE- (2022)
Life Is Hard -SINGLE- (2022)
To The Core -SINGLE- (2022)
Anthology (TBA)
Blak Krow (TBA)
See No Evilz, Hear No Evilz -LOST ALBUM- (TBA)
The Jettison Experiment (TBA)
Cashmere & Velveteen (TBA)
Featured Artist Appearances:
The Lakelation Compilation (2001)
Bullet: When The Rain Falls (2003)
Smokin' Hits Volume 1 (2005)
The Plug: Disc 1 (2020)
The Plug: Disc 2 (2020)
Filmography: 
That's Who I Be (Music Video 2001)
See No Evilz, Hear No Evilz (Music Video 2005)
Mythica: A Quest for Heroes (2014)
Don Verdean (2015)
Mythica: The Darkspore (2015)
Mythica: The Necromancer (2015)
Killjoy's Psycho Circus (2016)
Mythica: The Godslayer (2016)
The Looney Box (Host 2016-?)
Evil Bong: High 5 (Executive Producer 2016)
Small Town Crime (2017)
The Killing Pact (2017)
Evil Bong 666 (Executive Producer (2017)
City Lights (Music Video 2018)
The Lunchbox (Host 2021-?)
What It Takes (Music Video 2021)
Hambone (Music Video 2022)
Fellow Patriots -Truth Anthem- (Music Video 2022)
Don't Be Afraid (Music Video 2022)
Life Is Hard (Music Video 2022)
To The Core (Music Video 2022)
Press Photos